Ocean freight now plays a key role in international freight transport, because it meets the right transportation needs in terms of quantity, volume of goods, transit time with extremely optimal freight rates. Carriers have been aware of their role and importance to set out development strategies, bringing their brands to become the world's leading shipping lines.
Below are the Top 10 largest shipping lines in the world in 2023 up to the present, compiled from Alphaliner. Let's find out with Sanacy!
* The article only mentions 10 shipping lines with the largest total capacity in the world, arranged in order from the carrier with the highest Teu number to the lowest.
1. Mediterranean Shipping Company (MSC)
Established in 1970 and is one of the largest shipping lines in the world. With a total current number of ships of 756 and a capacity of about 5,011,099 TEUs, Mediterranean Shipping Company operates over 200 shipping routes in 500 nationwide seaport and has surpassed Maersk to become the world's largest shipping line in 2022 in terms of total cargo capacity (TEU).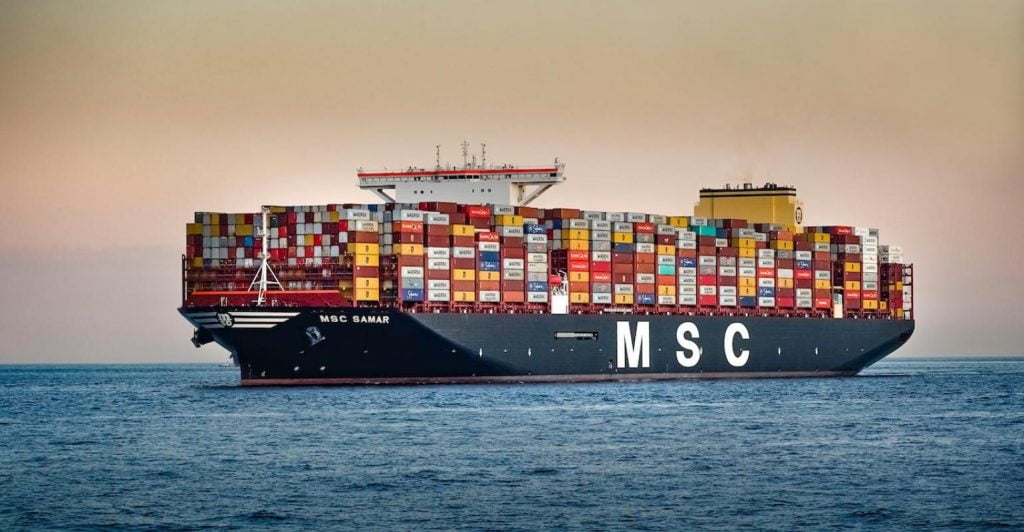 2. AP Moller – Maersk
Maersk line - a major shipping line from Denmark that has dominated the shipping market for more than 25 years, is a branch of AP Moller company known since 1904. This shipping line currently holds more than 683 Container ships with with carrying capacity is about 4,128,071 TEU.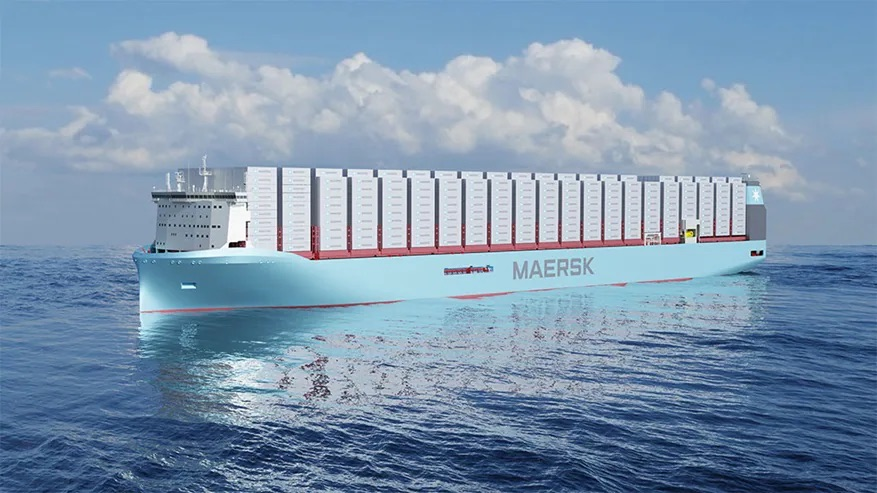 3. CMA-CGM
CMA-CGM – One of the leading French shipping companies was established in 1978 and has the leading large scale today. The shipping line has risen to the 3rd position in the Top 10 largest shipping lines in 2022, currently. Currently with a fleet of more than 523 ships operating in 420 ports in 150 different countries, with a capacity of about 3,463,955 TEUs.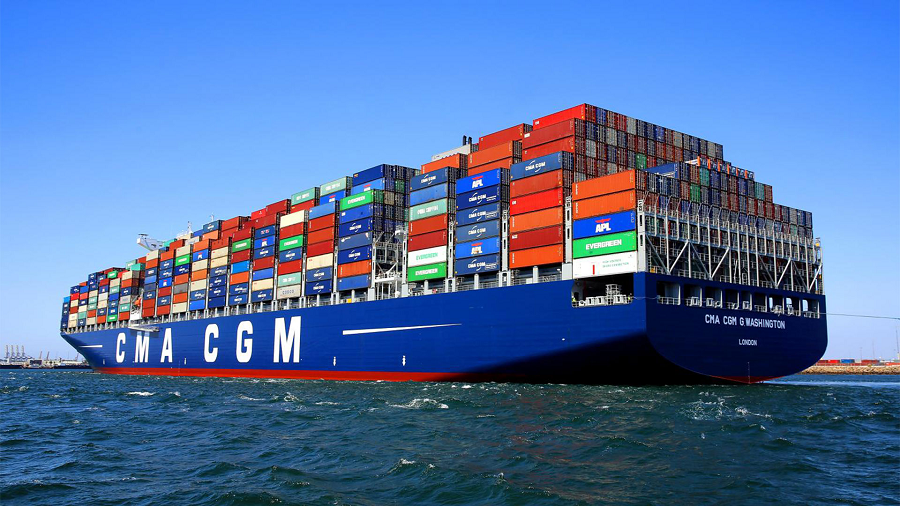 4. COSCO
China Ocean Shipping Company, also known as COSCO, was established on April 27, 1961, is one of the powerful corporations, holding many container shipping companies, shipping lines with operations spanning over 40 countries with The fleet is about 466 Container ships, with a capacity of about 2,895,219 TEUs.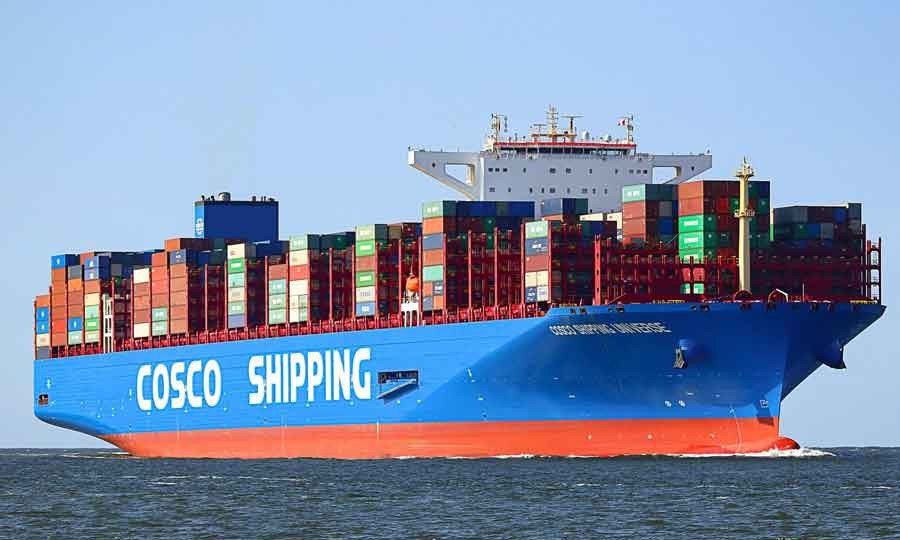 5. Hapag-Lloyd
Hapag-Lloyd is a German multinational shipping company, amalgamated from HAPAG and NGL in 1970, is one of the famous groups of international freight companies with headquarters in over 128 countries. Currently, Hapag-Lloyd has more than 250 ships serving about 1,802,6032 TEU containers worldwide.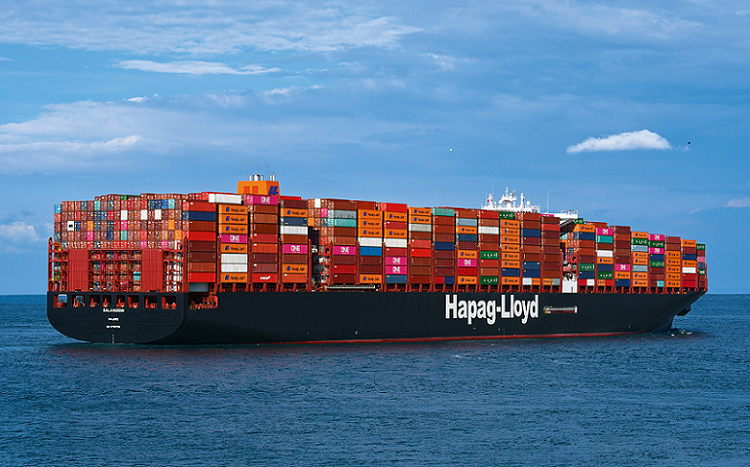 6. Evergreen Line
This is a Taiwanese transport corporation founded in 1968 by Dr. Yung-Fa Chang with its distinctive green color. Currently, the group has established offices around the world with an operating capacity of more than 210 container ships and a container capacity of 1,644,330 TEUs.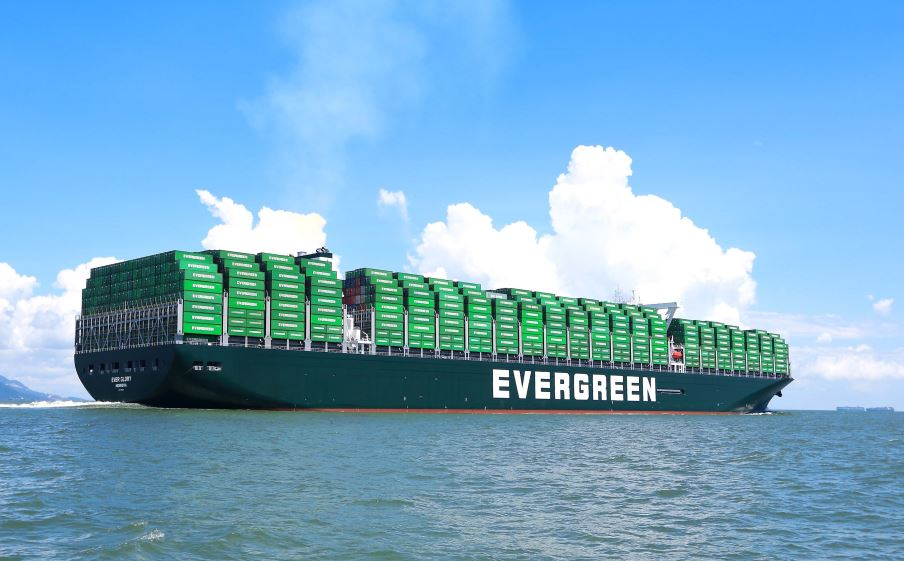 7. Ocean Network Express (ONE)
With its distinctive pink color, Ocean Network Express Alliance was established in 2016, integrating from 3 major shipping companies, namely MOL, "K" -Line and NYK. ONE was established to enhance services in Asia, Latin America and Africa. This alliance currently has a total of 212 vessels with a container capacity of 1,577,677 TEUs, making it one of the largest container shipping alliance companies in the world.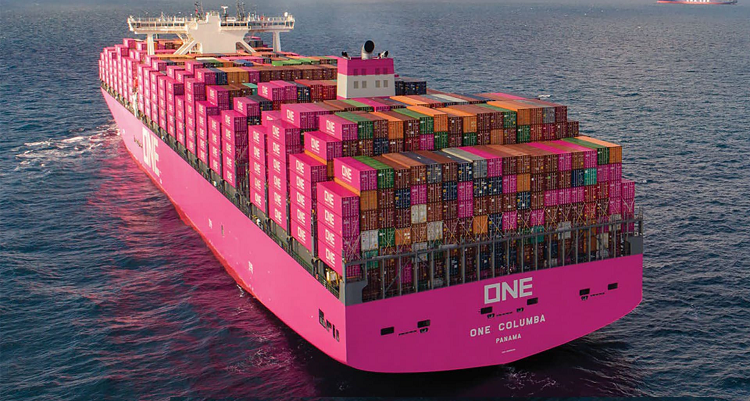 8. HMM (Hyundai Merchant Marine)
HMM Co. LTD., formerly Hyundai Merchant Marine established in 1976, is a leading container shipping company based in Korea. With a fleet of 73 ships and a cargo capacity of over 807.667 TEUs. This is one of the top 10 shipping companies in the world, accounting for the largest market share in Korean exports with 4 international headquarters and 27 subsidiaries.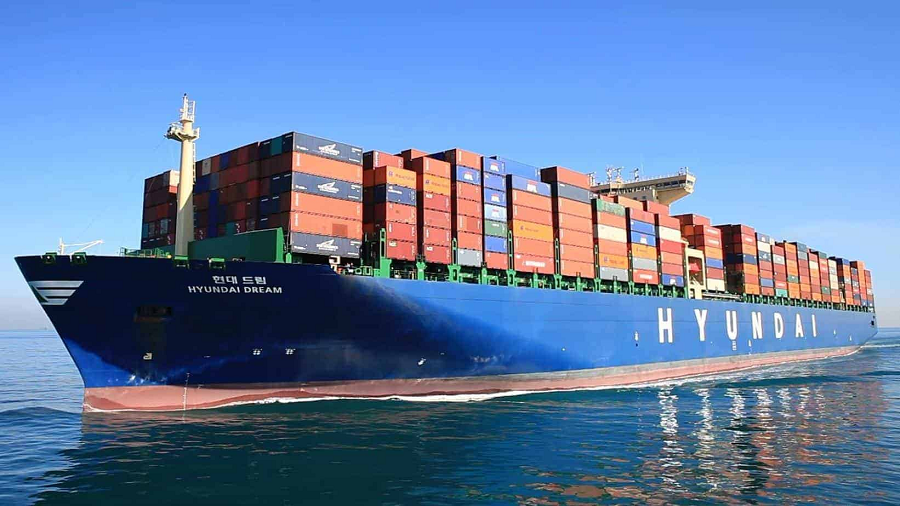 9. Yang Ming
Yang Ming Shipping Lines based in Keelung, Taiwan is one of the oldest and largest shipping companies globally. Founded in 1972, the company provides services throughout Asia, Europe, the Americas and Australia with a fleet of approximately 93 vessels, with a container capacity of approximately 705,614 TEUs.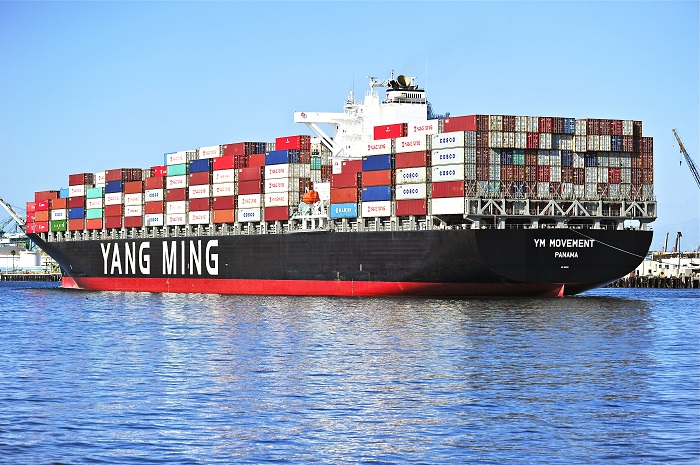 10. ZIM
Established in 1945 as ZIM Palestine Navigation Company Ltd is an Israe international freight company specializing in shipping routes from Asia to the Middle East. Currently, ZIM has a fleet of 139 vessels with a total container capacity of 579,785 TEUs.